Joined

May 28, 2018
Messages

21
Location
I thought i should make a thread about my car , so here it goes.
My Levorg is a 2016 Ice Silver GT-S built in 2015.
The car started its life as a leased car. The previous owner didn't really take care of the car so there is quite alot of scratches and stuff.
The biggest damages when i got the car was: curbrach on 2 of the wheels, excessive wear on the driver's seat, underside of front bumper all scratched up like crazy and random scratches all over inside and out.
Inside door handle i changed. lots of dents and scratches.
Driver's seat. Lots of water. I have no idé how they did this in less then 3 years.
Big dent in the front spoiler
All and all its not that bad.
Here is a photo from the listing:
This is the day i picked it up. I traded in my Volvo S40 for it.
First thing i did was to order a few details:
We can't have free marketing for the dealer so i orded a new locking strip for the licence plate.
I also ordered a yellow bulb for the fog lights.
It ended up looking much better:
I decided that the headunit was crap and i wanted to change it.
After a bit of googling i found this site seicane.com.
I got a headunit witch looked good and had good reviuws at the time.
It is a good unit but has its flaws.
The processor is slower than a snail but works good enough, the touchscreen could be better and the hands free has so much static noise that it is unusable.
Other then that i think it's better than the original headunit for what i use it for.
Here is a before and after pic:
The backup cam needed a special solution. I could make a detailed guide to make the cam work if anyone want.
Winter was coming closer so i needed some mud flaps.
The original aero ones was way expensive and didn't provide much protection. They are about 220 usd excluding paint.
Since the impreza wrx sti is almost the same i orderd a Rally Armor kit that has much more protection and costs less.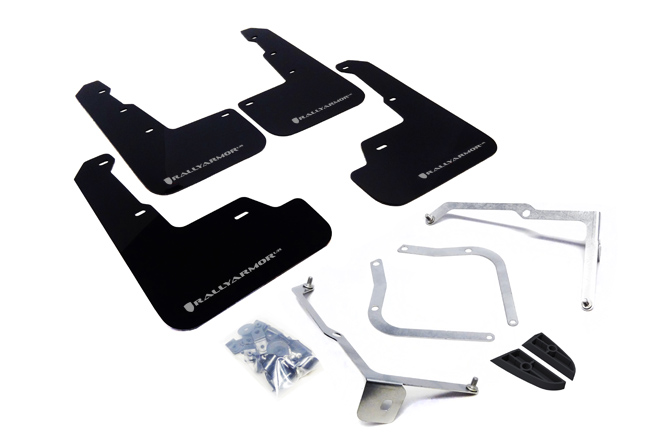 The front ones fitts bolt on. But the back ones need a little modification to fit.
It ended up looking petty good.
The shifter.
I have no idé what the previous owner did but everything is scratched.
This it the best pic i have on it but the scratches is clearly visible.
The simplest way to fix this is vinyl wrap. So thats what i did
The transformation is amazing!
It looks so much better.
More to come
Last edited: